What We Do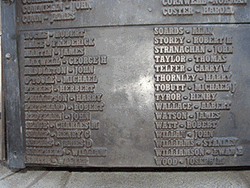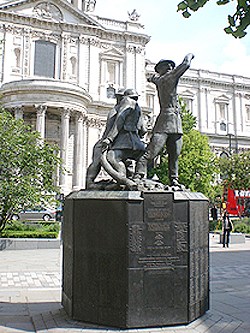 The Firefighters Memorial Trust is a charity, managed by a dedicated Board of Trustees. The Trust exists to recognise the commitment and dedication of all United Kingdom Firefighters, (and those serving in designated British Overseas Territories), particularly those who have died as a result of their duties, serving the community.
Our primary Aim is to ensure that all those Firefighters who have lost their lives, while serving humanity and, who meet the Criteria, as defined by the Trust, are Remembered and Honoured.
We will achieve the Aims of the Trust by:
Recording their names on 'The Firefighters Memorial', located close to St Paul's Cathedral in London and in the Trust's Book of Remembrance.
Remembering and Honouring them at the annual 'Firefighters Service of Remembrance' and wreath-laying at The Firefighters Memorial located close to St Paul's Cathedral in London.
Remembering and Honouring them by the creation, and the presentation of the 'Memorial Medal', to their next of kin, (subject to criteria).
Remembering and Honouring all members of the Fire and Rescue Service, past and present, at the annual 'Service of Thanksgiving' at the Firefighters Memorial Garden located within the National Memorial Arboretum, Alrewas, Staffordshire.